Celtic Knot Flask - Polished- 5.5"
We Ship Early
This Celtic know pewter flask includes a stamped celtic knot design and is made in the United Kingdom from pewter with a polished finish.

Handmade in the UK by Edwin Blyde & CO. LTD.

Holds 3 oz

Stock #36853

All flasks are supplied in a microfibre drawstring pouch which also doubles as a cleaning cloth and packaged in a Edwin Blyde branded black box.
RECEIVING RENTALS:
Shipping fee for rental will be calculated at check-out. We ship to the 50 US states.
RETURNING RENTALS:
Return shipping is included on all rentals!  Rentals should be shipped back the first business day after your event.
If you need more time to return a rental, please add extended rental time here.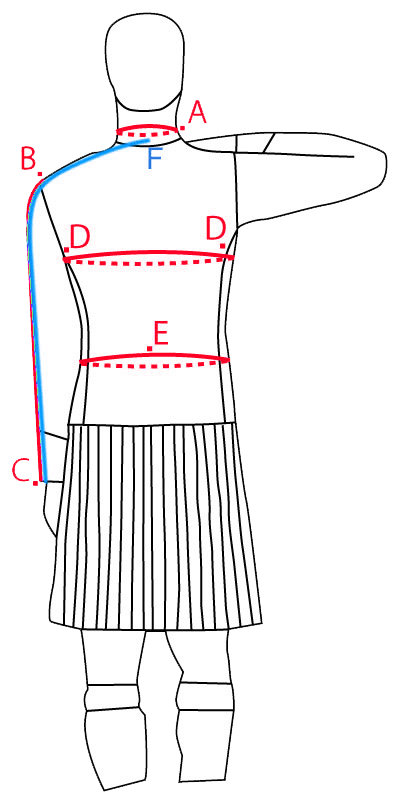 Here is a quick overview!
Neck (A) - Around the neck, in inches, not too tight.
Sleeve (B to C) - From the shoulder point to just above your thumb. Usually between 23" to 28".  **If you know your neck to cuff (F to C), you can use that as well.
Chest (D) - Around biggest part of chest, under your arms with arms down.  ** If you know what jacket size you wear, you can provide it in this section.
Waist (E) - NOT PANT SIZE, Around waist at navel...pull the tape measure snug.
Height & Weight - (Example...5'10" & 170 pounds)

Shoe Size - American Sizes